Deutsch 102 Kultur-Texte
Instructions for Culture Assignments:
0. You will post your responses to the Kultur texts in Canvas Discussions.
1. For each chapter, you should spend about 40-45 minutes reading/browsing the materials listed for that chapter, which consists of (a) 2-4 short articles or websites on topics connected to the chapter; (b) an "Easy German" video; and (c) the list of "Brennpunkt Kultur" boxes included in the chapter. Note: Only the Brennpunkt Kultur info will be tested on the chapter tests. The articles and "Easy German" will not.
2. Now spend about 15-20 minutes writing a post (in English, but include as much German as you like!) with your reactions to what you read, and maybe some favorite quotes. It's great if you can include images, or links to other relevant articles, videos, or websites (some, or even most, of your post can be about these related materials, if they're relevant).
3. There is no length requirement, but your post should give your instructor the impression that you spent the suggested length of time reading the articles and writing your post. Remember to include your name as a label, as well as the appropriate "Kultur" label, i.e." Kultur1″ for the Kapitel 7 assignment," Kultur2″ for the Kapitel 8 assignment, etc.
Kapitel 7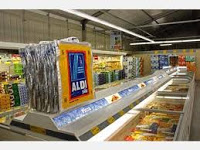 Easy German 342: German-Turkish life in Berlin
USA kulinarisch Scroll down the page, mouse over the headings and click around to see what fascinates Germans about American food. Some useful vocab: bestellen = to order; umrechnen = to convert (by a calculation); ersetzen = to replace; das Rezept = recipe; die Zutat, -en = ingredient; Feiertags-Brauchtum = holiday customs. You may like their infographic on Breakfast in the US.
Lesen Sie "Brennpunkt Kultur" in V: Seite 245 ("Studentenermäßigungen"), Seite 253 ("Einkaufen"), Seite 260 ("Stuttgart"), Seite 265 ("Fußball und Profi-Sport in Mitteleuropa") und Seite 284 ("München")
Kapitel 8
Easy German 168: Student Life: Germany vs USA Stop at 10:10. A lot of emphasis on drinking towards the end, aber hoffentlich trotzdem interessant – hopefully nevertheless interesting :)
Lesen Sie "Brennpunkt Kultur" in V: Seite 295 ("Deutsche Hochschulen"), Seite 315 ("Der Weg zum Studium"), Seite 317 ("Wie Studierende ihr Studium finanzieren") und Seite 327 ("Das Schulsystem"). 
Kapitel 9
Easy German: For this chapter, we are asking you to watch two videos:
Bureaucracy Gone Awry: The German Certificate Fetish [OPTIONAL: For an alternative perspective, check out this intentionally provocative article written by a German observer of the 2012 U.S. Presidential elections.]
Germany's Patriotism Problem: Just Don't Fly the Flag This article describes a crucial aspect of German culture: the continuing emphasis on the memory of Nazi atrocities, and on understanding the lessons of that past. This has also led to a relative absence of 'conventional' patriotism. Even though very few people are still alive who have any direct responsibility for what happened, the millions of people who died in the Holocaust, and those who survived it, deserve to be remembered. This doesn't mean that a German patriotism is not possible, but it has to include a consciousness of Germany's historical responsibility. One approach that people have taken is 'Verfassungspatriotismus': a patriotism that takes pride in the German constitution as a document fundamentally dedicated to learning from Germany's past. BUT: The recent world-wide surge in right-wing populism and the rising popularity of the "AfD" party has also brought with it a surge of much more open patriotism and nationalism among right-wing voters. 
Lesen Sie "Brennpunkt Kultur" in V: Seite 346 ("Berufswahl und Berufsausbildung in deutschsprachigen Ländern"), Seite 353 ("Wien"), und Seite 365 ("Österreich")
OPTIONAL: You may also choose to post on something from Austria's travel site: http://www.austria.info/de
Kapitel 10
For fun: Click here and do a search for "Sorry, we're closed" on this page for a comment by comedian Mitch Hedberg on the topic of American "Sorry, we're closed" signs.

Lesen Sie "Brennpunkt Kultur" in V: Seite 381 ("Die Brüder Grimm und ihre Kinder- und Hausmärchen"), Seite 390 ("Karneval, Fasching, Fastnacht"), Seite 403 ("Die Schweiz") und Seite 405 ("Fest- und Feiertage")
Kapitel 11