Instructions for Kultur Assignments:
0. You will post your responses to the Kultur texts in Canvas Discussions.
1. For each chapter, there will be a list of roughly 4-6 short articles, videos, or links on topics related to the culture of the German-speaking countries. In addition, you will see the list of "Brennpunkt Kultur" boxes included in the chapter. Spend about 40-45 minutes watching the videos, and reading the articles and the Brennpunkt Kultur boxes. (Note: the Brennpunkt Kultur info will be tested on the chapter tests. The articles will not.)
2. Then spend about 15-20 minutes writing a post (in English, but include as much German as you like!) with your reactions to what you read, and maybe some favorite quotes. It's great if you can include images, or links to other relevant articles, videos, or websites (some, or even most, of your post can be about these related materials, if they're relevant).
3. There is no length requirement, but your post should give your instructor the impression that you spent the suggested length of time reading the articles and writing your post.
Kapitel 7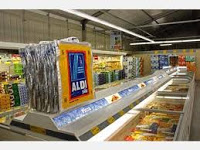 Easy German 342: German-Turkish life in Berlin
Lesen Sie "Brennpunkt Kultur" in V: Seite 245 ("Studentenermäßigungen"), Seite 253 ("Einkaufen"), Seite 260 ("Stuttgart"), Seite 265 ("Fußball und Profi-Sport in Mitteleuropa") und Seite 284 ("München")
Kapitel 8
Kapitel 9
Easy German: For this chapter, we are asking you to watch two videos:

Germans Warm Up To Immigration, But Miss the Point

This article is from 2011, and remains relevant and interesting, but the statement near the end that ""There are strong right-wing movements across Europe, but not really in Germany where lingering racism has found no real political form" is unfortunately no longer true. The anti-immigrant AfD party has held seats in the Bundestag since 2017.
Germany's Patriotism Problem: Just Don't Fly the Flag This article is from 2006. Since then, a world-wide surge in right-wing populism and the rising popularity of the "AfD" party has also brought with it a surge of much more open patriotism and nationalism among right-wing voters. Nevertheless, the article describes a crucial aspect of German culture: the continuing emphasis on the memory of Nazi atrocities, and on understanding the lessons of that past. This has also led to a relative absence of 'conventional' patriotism. Even though very few people are still alive who have any direct responsibility for what happened, the millions of people who died in the Holocaust, and those who survived it, deserve to be remembered. This doesn't mean that a German patriotism is not possible, but it has to include a consciousness of Germany's historical responsibility. One approach that people have taken is 'Verfassungspatriotismus': a patriotism that takes pride in the German constitution as a document fundamentally dedicated to learning from Germany's past. 
Lesen Sie "Brennpunkt Kultur" in V: Seite 346 ("Berufswahl und Berufsausbildung in deutschsprachigen Ländern"), Seite 353 ("Wien"), und Seite 365 ("Österreich")
OPTIONAL:
Kapitel 10
Easy German: For this chapter, we are asking you to watch two videos:
Sorry, We're Closed: The Challenge of Spending Money in Germany

For fun: Click here and do a search for "Sorry, we're closed" on this page for a comment by comedian Mitch Hedberg on the topic of American "Sorry, we're closed" signs.

Cash: a German Love Affair

[Artikel von 2019] If you have time, we highly recommend that you watch the video near the beginning of the article [4 Minuten]!
"Dinner For Who?"  Germany's New Year "Procedure"

Click here if you'd like to see the actual video (Hartmut, being a German, loves and highly recommends it…)! Click here to see the Wikipedia pages about the show, including a plot summary and some interesting background.

Lesen Sie "Brennpunkt Kultur" in V: Seite 381 ("Die Brüder Grimm und ihre Kinder- und Hausmärchen"), Seite 390 ("Karneval, Fasching, Fastnacht"), Seite 403 ("Die Schweiz") und Seite 405 ("Fest- und Feiertage")
Kapitel 11